Eating Disorders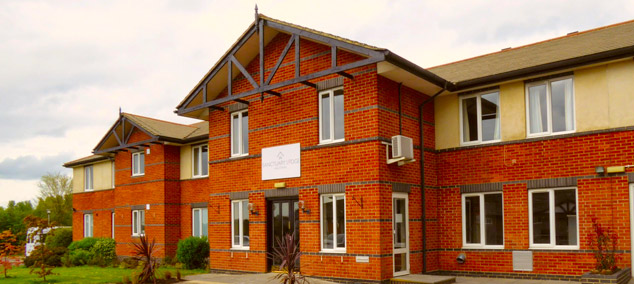 Eating disorders can take on many forms.  Some will be directly linked to a substance addiction, whilst others are deep rooted and will remain once the substance addiction has been treated.  Whatever the eating disorder is that the individual suffers from, a bespoke treatment programme will be devised to ensure that they receive the best treatment possible while in our care.  This means that their nutritional needs as well as medical and psychological needs will be specifically addressed.
If you or a loved one is suffering from an eating disorder, it is important to address the root causes of the problem.  Eating disorders are strongly linked to a lack of control around food and a distorted belief system. Eating disorders often manifest during the impressionable teenage years, but not always.  With some, it can be a simple case of self-neglect while suffering from another addiction; this is easy to remedy with a healthy, balanced eating plan. However if the eating disorder is underlying a substance misuse problem then the treatment must be primarily focused on this.
Most Eating Disorders can be successfully treated at Sanctuary Lodge, but if the individual's BMI (body mass index) falls below a certain level, then more intensive medical or hospital care will be recommended.  Our clients' health and well-being is paramount at all times, so where an eating disorder is present, the client will undergo a full health and psychological assessment before entering one of our treatment programmes.
Common manifestations of disordered eating
Diagnosis of an eating disorder is dependent on a specific set of symptoms presented within an individual.  Here are some of the more commonly suffered eating disorders and their main symptoms:
Anorexia
Food restriction
Low BMI
Excessive exercise
Laxative abuse
Deceit around the amount of food being consumed
A feeling of euphoria and elation directly linked to food restriction and weight loss
Slimming tablet or appetite suppressant substance addiction
Distorted body image
Excessive weighing of oneself
Obsession with food, calorie content and diets
Feelings of guilt and shame around food eaten and weight gain
Low self-esteem and self-worth
Bulimia
Purging through laxative abuse, excessive exercise, vomiting, or starvation
Consuming vast quantities of food within one sitting (binging)
Average BMI, although this can vary depending on the extent the illness is present
Eating in secrecy
Addiction to sugar or salt based foods
Obsession with food, calorie content and diets
Feeling of calm and restoration after purging
Feeling of numbed emotions and euphoria whilst binging
Over Eating / Binging
Consuming vast quantities of food in one sitting
Higher than average BMI
Constant grazing on food in between meals
Craving for high fat/ high sugar foods
The above is by no means complete in terms of diagnosing an eating disorder, as an individual can suffer from more than one, or have traits of another.  The treatment afforded will be specific to the set of symptoms the individual suffers from, but this is only one aspect of the treatment.  Intensive therapies that address the psychological, social, and spiritual aspects will also be incorporated into a comprehensive treatment plan.