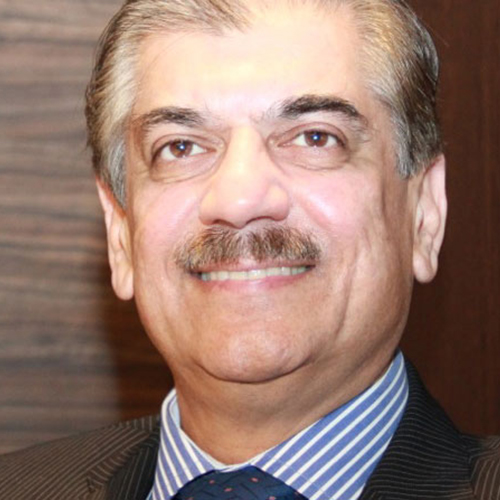 Last Updated:
November 28th, 2023
Prescription drug rehab is by far the best solution towards tackling prescription drug addiction and helping people to regain a sense of normalcy. You can rest assured knowing that you will receive a supervised prescription drug detox, where you'll be carefully monitored to make sure you remain safe and well. Furthermore, you'll receive pioneering prescription drugs treatment from high-quality therapists, who'll be able to get to the root cause of how your dependence started. Such treatments combined can help clients regain physical and mental strength, so you can embark on a new and healthier chapter. Let's take a closer look at prescription drug rehab and what it entails.
What is prescription drug rehab?
A prescription drug treatment programme is a process that helps people learn healthy coping mechanisms so they no longer rely on medication for emotional support. Whether they're attending opiate rehab, benzodiazepine rehab or any other prescription drug treatment programme, clients will undergo a medical detox and receive extensive therapy to heal from their dependency – both physically and mentally.
Some people attempt to quit prescription drugs alone. We strongly advise against this as it could be counterproductive and dangerous, given as it has a high risk of relapse and overdose. Meanwhile, in a professional rehab facility such as Sanctuary Lodge, medical specialists will be able to keep an eye out for and eliminate any risks, so you are safe from harm. A prescription drug rehab centre will offer a fresh, and healthy environment that is more likely to help you succeed on your recovery journey.  Click either link below to learn about rehab from different types of prescription drug addictions:
Benzo rehab
Sanctuary Lodge is a modern private rehab for addiction, providing detoxification from a variety of substances, including benzodiazepines, as well as a personalised rehab programme.
Opioid rehab
Sanctuary Lodge is a state-of-the-art rehabilitation facility providing private detox from various substances, including opiates, as well as personalised rehabilitation.
Choosing the right prescription drug rehab for you
It's important to make the right decision when choosing which drug rehab to attend. Some things to consider are:
Whether you opt for NHS rehab or private rehab

The location of the prescription drug rehab

The facilities and utilities each prescription drug rehab offers
Public vs. private prescription drug rehab
At first glance, NHS and other public rehab facilities are cheaper than private rehab and may seem a tempting choice. However, the lower costs can come at a high price. Public rehab facilities usually take weeks to admit new residents due to the high volume of clients, and they're likely to provide a general treatment programme. Whereas private rehab can admit clients straight away and thus provide specialised and thorough prescription drug treatment.
Location of the rehab
The location of the prescription drug rehab treatment programme is important to take into consideration. If the rehab is far from home, you'll be at a fair distance from your go-to triggers, which could reduce any temptation to relapse. However, choosing to attend a rehab in reasonable proximity to your loved ones will mean that support is also not too far away, and they can visit you for weekly family therapy sessions if you all wish. This is likely to boost you further toward recovery.
Prescription drug treatment at Sanctuary Lodge
Our prescription drug rehab is well equipped with beds and quality health care workers, and we also provide an in-depth treatment plan. We offer exercise facilities and an array of therapies, alongside the 12-step methodology, to give residents mental, physical, and emotional healing, such holistic approaches increase your chance at successful recovery for the long run.
Our prescription drug rehab focuses on cleansing the mind and the body of the effects of the prescribed drug. At Sanctuary Lodge, we make sure to help you pinpoint any underlying issues within your life that have contributed to your prescription drug use. Once you can understand your triggers, you will be able to find new and healthier ways of coping you're your problems, without relying on prescription drugs.
We create the environment for residents to have these open conversations, so they can be honest with themselves and implement some positive changes. This is done through setting up one-on-one visits with mental health professionals as well as frequent group sessions, to allow for personal and group healing time. That way, you'll be able to receive support from a professional and gain strength from others who are going through similar challenges.
In addition to talking therapies and psychiatry, we provide many holistic forms of prescription drug treatment, such as sound therapies, yoga and art therapies. Such methods aim to provide you with a full, well-rounded treatment plan, to steer you towards recovery.
What to do next?
We, too, would like to see you well, safe and happy. The road to recovery is not easy, but it is necessary, and it can be made easier and safer with the help of the right people. We're committed to guiding you through it.
If you have any questions about prescription drug rehab, please reach out to us today.
Frequently asked questions
What are the prescriptions you can get addicted to?
You can get addicted to any prescription drug that causes chemical imbalances in the brain. Addiction can occur with any medication, since addiction is a coping mechanism of an underlying issue.
Are some prescription drugs illegal?
Prescription drugs are not illegal if prescribed by a practising medical professional, as they are given the discretion to provide prescribed doses of drugs with care to patients who need them. However, it is possible to buy prescription drugs online, in unsafe doses. Selling any medication for recreational use, even if originally prescribed, is illegal.
Can I die from prescription drug addiction?
In short, yes. While some prescription drugs like Fentanyl, Methadone and Morphine are more dangerous than others, less dangerous prescription drugs can also be fatal if taken frequently enough and in extreme doses.