Trauma Therapy Addiction Treatment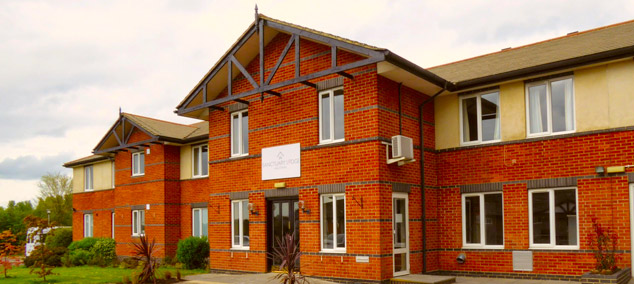 Trauma Programme Integrated into Primary Treatment
At Sanctuary Lodge, our objective is to treat addiction, and look at addressing the roots of psychological and developmental trauma issues concurrently.
We believe trauma can underlie patients who struggle with addictions, and other conditions.  This may relate to adult-trauma, or family of origin issues or abuse from childhood which is often still being triggered in the individual affecting their ability to thrive in life. This method of working is unique to Sanctuary Lodge. Many other treatment centres only deal with stopping drug and alcohol use. These core issues can often be seen as a trigger for relapse.
Sanctuary Lodge has a team of experienced trauma and addiction therapists. We are trained in, and use the Post Induction Therapy model from Pia Mellody and The Meadows, USA.  We think this model is the most current and effective when integrated into primary treatment. Pia's model incorporates many of the tried and tested recovery tecniques used around the world to treat addiction. They are pulled together to form a success based programme of treatment that deals with both the cause and symptoms of addiction.
We believe this pioneering and contemporary therapy, delivered within the first two weeks of treatment intervenes on multi-addictions and masking addictions, anger, family violence and assists in relapse prevention. We help patients to look at their addictions and correlate the trauma they've had in their life to their 'acting out'. We foster a desire to take responsibility, and be accountable for adult behavior's instead of blaming and victimhood.
Our patients are helped to talk through. and debrief their trauma histories in a safe,  supportive and residential setting where they begin working on understanding the impact this has had on their emotional, cognitive and social development. This can include attention seeking to the extent that it has negative consequences, emotional instability, a poor sense of self, impulsivity, severe entitlement, poor judgement and difficulty with self-regulation.
There is a psycho-educational element to the programme, bringing insight and awareness about this complex issue in an interesting and simple way. The lecture includes the effects of early childhood maltreatment, and how insecure attachment relationships can have detrimental consequences around closeness and intimacy in the present moment. This lecture gives hope that patients can achieve lasting recovery through trauma resolution and healing.
As our patients at Sanctuary Lodge, near the end of their treatment, they complete their therapy work by learning to set healthy physical, emotional and sexual boundaries and containment, process addiction, anger, rage, grief, spending issues, and look at how to develop a sober lifestyle, breaking through denial and resistance.
Through this trauma programme, patients at Sanctuary Lodge leave not only with a strong recovery from alcohol and drugs but have also tackled a wide range of addiction and trauma issues. Most importantly they leave with hope for the future.
Symptoms of trauma
Distrust of others
Reliving the past
Flash backs and panic attacks
Depression and suicidal thoughts
Anxiety
Substance abuse
Alcohol abuse
Disconnection from feelings
Unable to form intimate relationships
Self-harm
Eating disorders
Insomnia and nightmares
Low self-esteem and self-worth
Self-blame
Inability to enjoy life or move forward
It is not the actual event that causes an individual to suffer trauma but the emotional response the individual suffers as a result of it.  If feelings of intense fear, loneliness, powerlessness, shame, guilt or vulnerability are felt then this can lead to trauma.  The feelings can remain even once the event has passed.  There are many events that can lead to trauma, too numerous to list here, but events that contain certain elements can be responsible for such a condition developing:
It happened unexpectedly and suddenly
The individual was unprepared or had not learned relevant coping mechanisms in response
It happened during childhood
The event was violent and or intentionally cruel
The individual felt powerless and helpless during the event
Overwhelming fear was experienced by the individual during the event
The event evoked intense feelings of shame or guilt.
The event was repeated, it happened more than once.
We understand that individuals with trauma may experience extreme difficulties in expressing their feelings; perhaps they have kept the details of a trauma a secret for many years. We are extremely sensitive towards this and all matters are treated in the strictest confidence within our clinic. We are confident that we can help you or your loved one to heal the past and start moving forward and enjoying life once more.